Jason Navarro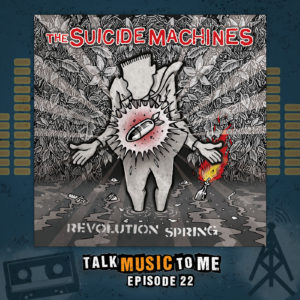 Back in March the Suicide Machines released their first record in fifteen years. If you've listened to any of our recent episodes you know how much we love it. Needless to say we were super excited to talk to Jason Navarro. He opened up about the dangers of coming up in the Detroit punk scene, collaborating with Ice-T, and his favorite – and least favorite – Suicide Machines records. We also get some stories from his time touring with No Doubt.
Zombii
Purchase the new Zombii track "Can't Get Enough" on Bandcamp
Bands we discussed
Break Anchor
Discharge
Hellmouth
Ice-T
J. Navarro & the Traitors
Negative Approach
No Doubt
The Suicide Machines
X
Zombii
Playlists
Check out our Spotify playlist here.
Check out our Google Play Music playlist here.
Credits
Music played:

Zombii

"Can't Get Enough"

[Single]

---

The Suicide Machines

"Simple"

Revolution Spring
Intro song:

Titus Andronicus

"Titus Andronicus"

Live at Monty Hall, 9/8/2016
Outro song:

Joshua James Hunt

"On My Mind"

Just Let Go